On the demise of Arun Jaitley, CM Nitish said- He attained a high peak with political values
On the demise of Arun Jaitley, CM Nitish said- He attained a high peak with political values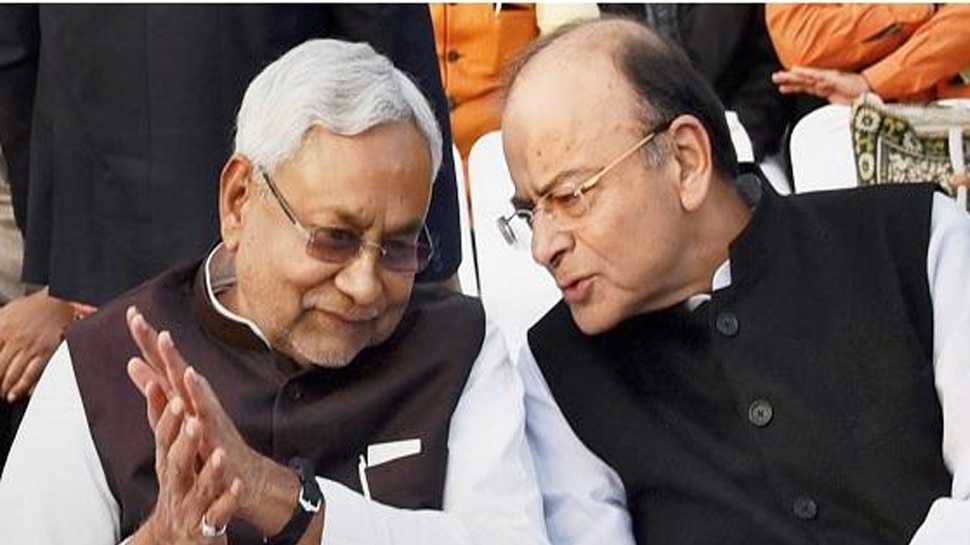 PATNA: Senior Bharatiya Janata Party leader and former minister Arun Jaitley breathed his last today while fighting a long illness. Former Finance Minister Arun Jaitley was admitted to AIIMS in Delhi for the last several days. The death of Arun Jaitley has created a wave of mourning in Indian politics. Bihar Chief Minister Nitish Kumar has condoled his death.
भाजपा के वरिष्ठ नेता एवं पूर्व केंद्रीय वित्त मंत्री अरुण जेटली जी का निधन दुःखद। उन्होंने उच्च राजनीतिक मूल्यों एवं आदर्शों की बदौलत सार्वजनिक जीवन में उच्च शिखर को प्राप्त किया। ईश्वर उनकी आत्मा को शांति दें।

https://t.co/XjnuE9JSNP

— Nitish Kumar (@NitishKumar) August 24, 2019
Chief Minister Nitish Kumar has expressed condolences through social media, writing that "the sad demise of senior BJP leader and former Union Finance Minister Arun Jaitley. He attained a high peak in public life thanks to high political values ​​and ideals. May his soul rest in peace. "CM Nitish said that Arun Jaitley was rich in brilliant talent. He efficiently discharged the responsibilities of several important ministries in the Government of India. He gained respect and respect for the political parties of all the disciplines beyond his political boundaries due to his personality. Simultaneously, the Bihar government has also announced a two-day state mourning on his death.
Along with this, former Bihar Chief Minister Rabri Devi has also condoled the death of Arun Jaitley. Rabri Devi has written that I am distressed by the sad news of the death of former Union Minister Shri Arun Jaitley. Our condolences to his family in this hour of grief. May his soul rest in peace.